Rita Cosby
is a famous journalist and currently she is a special corresponded for CBS syndicated program Inside Edition. She is daughter of a Polish prisoner-of-war. Her father Ryszard Kossobudzki escaped his Nazi captors in April 1945 and made his way towards Allied lines.
Rita Cosby's new book
features struggle of her father as a Polish resistance fighter. Cosby spoke not only of her father's heroism, but of the service and sacrifice of the heroes of war. Rita Cosby's new book will be available in 2 months.
This post is dedicated to heroism of those who fought for freedom of their own and specially of others.
B-25 Bombers Lined up at North American Aviation.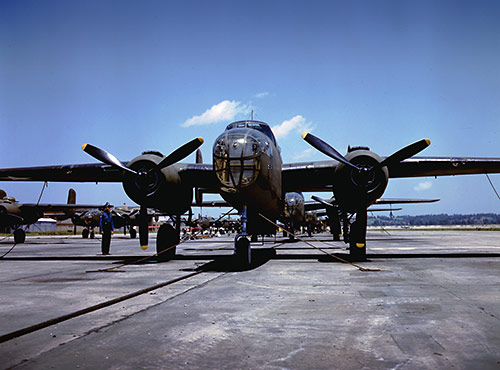 Good Man, Good Gun. Browning Machine Gun.
M-3 tank and crew using small arms, Fort. Knox, Kentucky.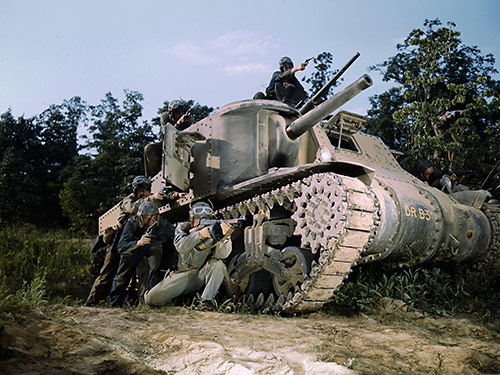 Infantryman with Halftrack
M-3 tank, Fort Knox, Kentucky.
Here's our Mission
North American B-25 Bomber is Prepared for Painting.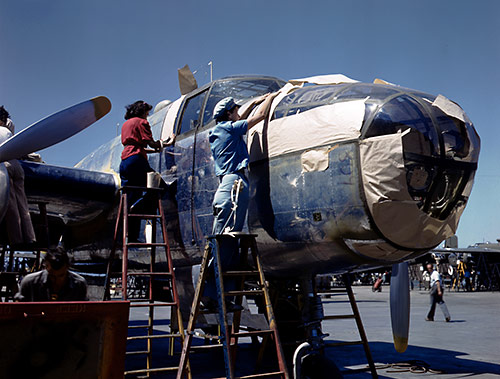 Mighty YB-17 Bomber.
M-4 tank line, Fort Knox, Kentucky
Servicing an A-20 Bomber
Women at Work on Bomber
M-3 tanks in action, Fort Knox, Kentucky.
Women-at-work-on-C-47-Douglas-Cargo-Transport.