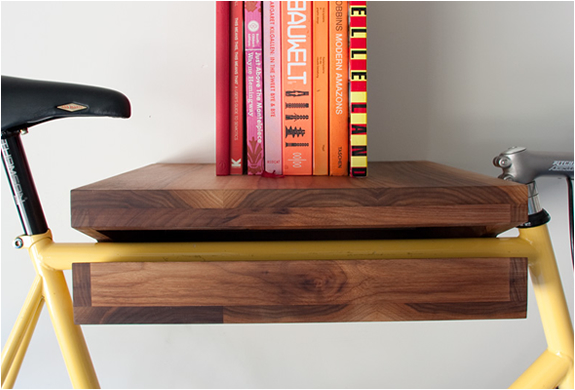 This is a very smart creation.
Designer Chris Brigham
, after a spell doing graphic design created is own furniture line called
Knife & Saw
. After noticing there´s a void when it comes to elegant bike management solutions, he decided to do something to fix this problem. The shelf is made from solid walnut wood and suspended by a solid steel square mount. You can showcase your bike and utilize the shelf for books.